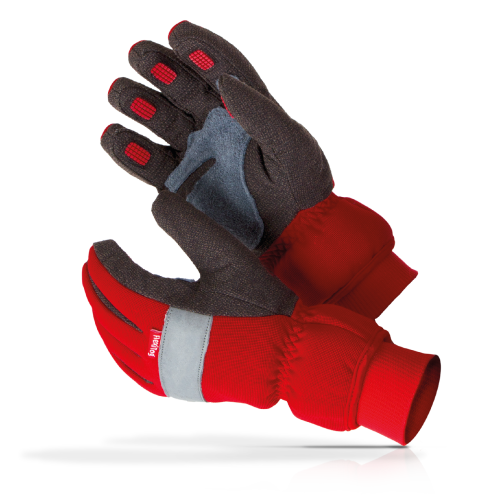 The Endurance 690C Glove has been proven to outlast other gloves on the market thanks to its incredibly rugged design. 
The glove was designed alongside Europe's largest cold storage company who as part of their cold store operations, wrapped hundreds of pallets a day, resulting in extremely high wear on their gloves. 
The Kevlar palm & UG Grip technology provided the perfect solution for them. The longevity of their gloves greatly increased, meaning the cost saving over longer periods was astounding. 
Here's a case study from a well known UK Supermarket who started using the Endurance 690C Glove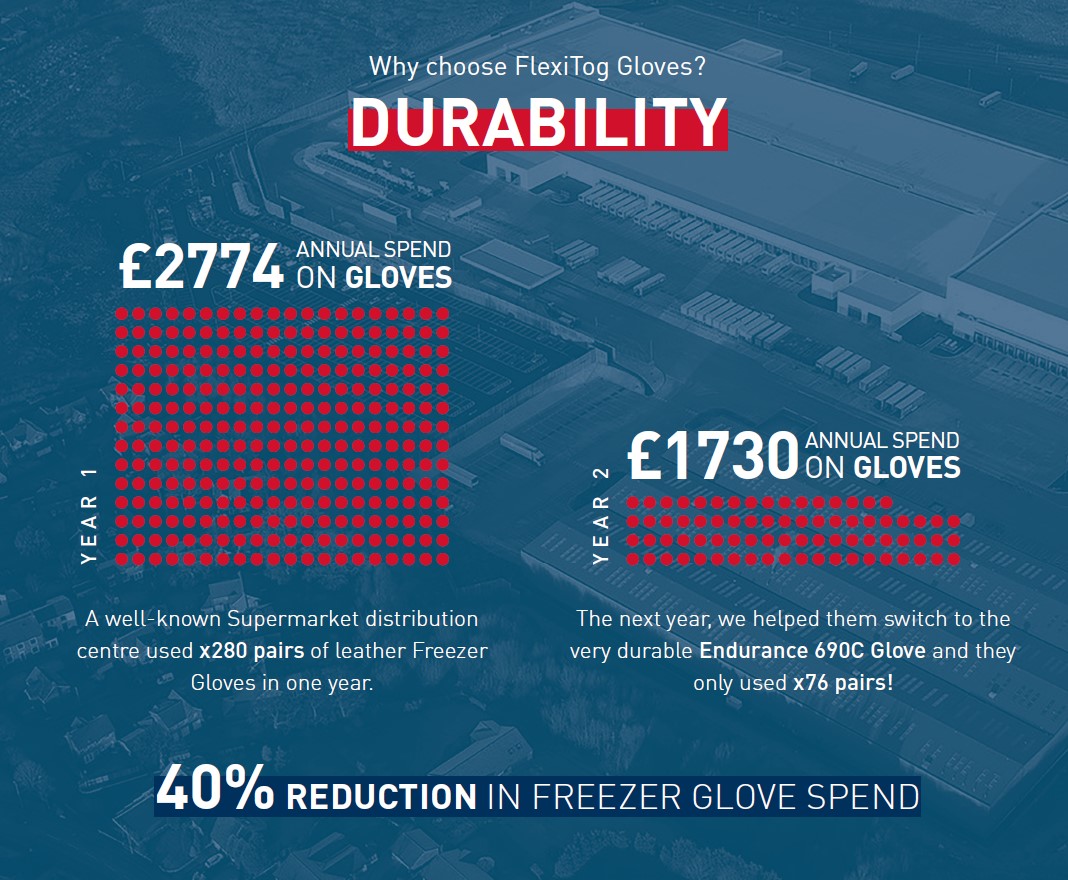 Why is the ENDURANCE KEVLAR GRIP FREEZER GLOVE superior to other gloves on the market?


Double layered palm built with Kevlar fibres for maximum durability

Certified to EN388:2016+A1:2018 3 3 4 4 and EN511:2006 2 4 X, The highest published ratings for a glove in its class to date.

UG Grip Technology for extra grip and durability on the fingertips

Available in sizes XS - 2XL

Dark coloured material on the palm, stay looking smarter for longer

High performance Clo Insulation for a comfortable wearing experience


ENDURANCE FG690C FREEZER GLOVE
The ultimate freezer glove

Certification


The Endurance Kevlar grip freezer glove is fully certified, with the test results reflecting its outstanding performance.
Durability
With a puncture and tear resistance rating of 4 (maximum) this glove is proven to be the toughest for this class.
Warmth
Also with a maximum rating of 4 for resistance to contact cold, this means that this glove will keep your hands ultimately warm when coming into contact with cold objects.